How to Stay Safe When Dealing with Brothels; Avoiding Online Scams
Blog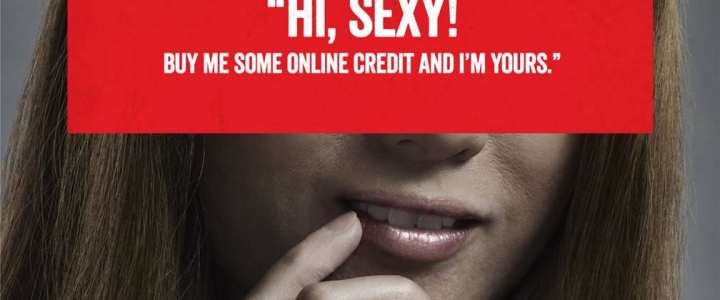 Making money is hard enough, irrespective of how you get it. One thing that even makes it harder is to lose your money to an avoidable cause. Have you ever been robbed at gunpoint? Now, imagine you losing a huge sum of money and then realizing that the robber had just a toy gun. Sad, right? That's how it feels when you lose money to online scams posing as legit brothels offering adult escort services.
But it is not a must that you suffer a similar fate. You can steer clear of them and get the best out of your online surfing experience with classy sex escorts of your choice. And do you know the best part of this? These tips come at no additional cost. We do it just because we want you to stay safe and have a wonderful time with the adult sex escort of your dreams.
Now, without further ado, we shall go over some of the ways in which you can identify scams and stay safe on the internet when dealing with brothels.
Tips for Avoiding Scams with Adult Brothels
1.Do Not Agree to Send Money to a Personal Bank Account
Under no circumstance should you agree to send money to anyone who claims to be an agent or a facilitator, especially if the person is contacting you via a means that is not stipulated on the official website of the brothel. If you must do something like this, the name of the sender must at least sound similar to that of the company. As in, if you're dealing with a brothel named "Ken's Place", you can send the money to Ken if he contacts you via the appropriate channel.
2.Check Out the Payment Methods
This is the oldest trick in the book. Some people will set up websites whereby the payment options available are simply impossible to use. The aim of this trick is to pounce on your desperation and request for important details of your credit card or even your bank account. These people are not brothel managers, they are pure fraudsters! Avoid them.
3.Check the Security of the Website
We all know that when you're in the mood to have some fun, it might appear as though you're not thinking straight. This is what some unscrupulous internet users try to exploit and then they set up phony accounts resembling an official website. For instance, instead of Pornhub.com, they might set up porhub.com or pornhob.com. If you make the mistake of putting in your details here, your money is gone!
4.Beware of Free Trials Offered by Some Brothels
Free trials are very good, they give you an opportunity to see what you're paying for before you pay for it. But just before you commit to this, be sure to note the information you provide. Some of these free trials are incredibly difficult to get out from and you might just end up paying for a subscription you will hate.